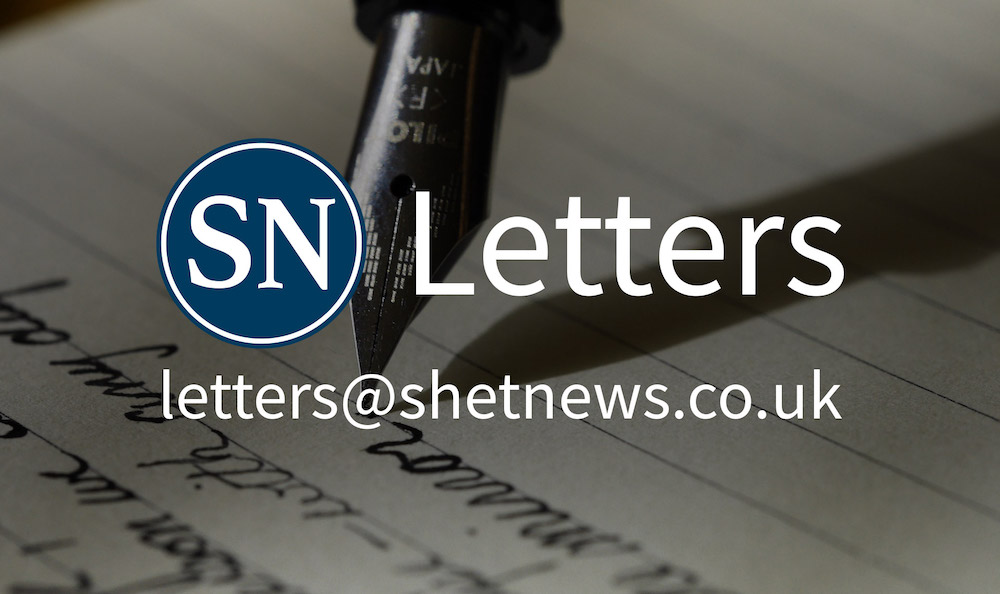 In answer to Ian Simmins' letter, I would suggest the following:
An area of central Lerwick, perhaps 200 to 400 metres around the Market Cross, should be a pedestrian zone. All pavements and curb stones removed, cycle and bus lanes marked and access to registered taxi cabs and disabled vehicles allowed.
For a limited time, perhaps two hours per day, commercial deliveries and collections of goods to and from shops can be made. Residents living within that area only allowed one small car with necessary parking spaces provided.
Secure parking to be outside Lerwick on the available brownfield sites, with a continuous round-robin green bus service (hydrogen fuelled) into Lerwick, allowing access to within 50 meters of all shops, residences, workplaces and entertainment areas.
The entire mass of hundreds and hundreds of parking spaces within this area should be replaced with eco-friendly facilities. Trees, shrubs, and flower borders, both wild and domestic, replacing the cars, concrete and tarmac.
That should render much of the ugly side of Lerwick pleasant, with people-friendly areas enhancing lives and biodiversity.
A simple, sad fact: one can walk along the Lerwick waterfront from Gremista towards the Knab for over five kilometres without passing under a single tree, just endless parking and ugly commercial facilities.
The area around Mareel and the council offices has over 200 parking spaces alone! I realise some might find this plan fanciful and inconvenient for a few. However, if enforced, it is an authentic, green and eco-friendly way forward.
It would improve Lerwick immensely for the residents and visitors alike.
Ian Tinkler
Clousta
---
Do you have an opinion on the issues raised in this letter?
If you would like to submit a response by email to be considered for publication in our letters section, please send it to letters@shetnews.co.uk