A SMALL business owner says she was "over the moon" to learn that a clean-up challenge she organised to reduce marine litter resulted in 2,700lbs (1,225 kilos) of bruck being collected.
Ellie Duncan said a total of 218 people signed up to take part in the Clean Up Challenge over two weeks in June – including someone as far away as Massachusetts on the north east coast of America.
She said the project highlighted extent of marine plastic pollution which is washed ashore on our "beautiful coastline".
It comes as Northern Isles MP Alistair Carmichael steps up his efforts to introduce legislation on plastic pollution – with the politician saying the issue of single-use plastics has been "put on the backburner now for too long"
Duncan said the inspiration behind her challenge – which was organised through her Island Ceramics business – came from spending time on the coastline of Shetland, watching wildlife and adventuring in and around the sea.
Shetland's coastal beauty inspires her range of handmade ceramic pieces.
People who took part in the challenge were entered into a prize draw to win bundles of gifts from eco-conscious brands, artists and authors.
"Over time I have become increasingly aware of the amount of marine waste to be found along Shetland's shores and the impact this is having on wildlife," Duncan said.
"The topic of marine plastic pollution is something I have spoken about on the platform Instagram, with many feeling equally frustrated by what I document there."
She said many Shetlanders took part in the project – including the Whalsay nursery, which did a "really wonderful job".
"It was fantastic to see so many children getting involved, their determination is admirable," Duncan added.
"There were over 300 litter cleans that took place from the community within the project. I was blown away by the efforts of so many really going for it.
"It really goes to show that joining forces can do a lot of good. I was often having to walk away from beaches throughout the project, leaving behind hours – possibly days – more work on just single beaches.
"As I was doing litter picks myself it really highlighted to me the extent of marine plastic pollution to be washed ashore on our beautiful coastline, the task is certainly less daunting when in a group of you."
Shetland's has a rich history in community cleans – the annual Da Voar Redd Up, for instance, has inspired many over the decades to get the rubber gloves on.
Duncan said though that despite their obvious benefits, the root causes still remain.
"Doing beach cleans alone without stopping the source is like bailing water out of a sinking ship without mending the holes to prevent water getting into the vessel," she added.
"With so many eco-conscious alternatives available to us to give a go, it is easy to find at least one switch that can help to combat this ever increasing problem.
"Life can be very busy and stressful, especially the past year, for some I think that the thought of changing habits may seem quite daunting but making one simple plastic free switch at a time that works best for an individual is fantastic.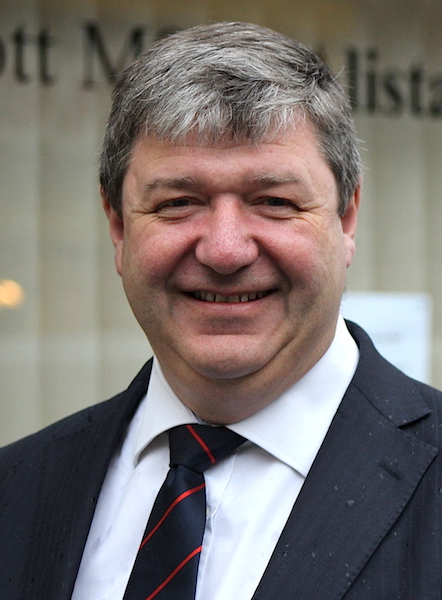 "It falls on every single one of us to make the effort to help halt this threat to our marine environment."
Meanwhile, MP Alistair Carmichael has reintroduced legislation aimed at tackling plastic pollution in the UK after earlier attempts to set clear reduction targets were not taken up by the government.
His bill includes a 2025 target to end all non-essential single-use plastics and a statutory long-term target to significantly cut plastic waste and pollution by 2042.
The bill is supported by a coalition of organisations including Friends of the Earth, Surfers Against Sewage, Keep Britain Tidy, Tearfund and the National Federation of Women's Institutes.
Carmichael said: "We need firm action on plastic pollution now, separate from action on climate change.
"Plastic pollution cannot be treated like any other form of pollution – it demands a targeted response. The government must take this bill seriously and consider the proposals for legally-binding targets."
Become a supporter of Shetland News
Shetland News is asking its many readers to consider start paying for their dose of the latest local news delivered straight to their PC, tablet or mobile phone.
Journalism comes at a price and because that price is not being paid in today's rapidly changing media world, most publishers – national and local – struggle financially despite very healthy audience figures.
Most online publishers have started charging for access to their websites, others have chosen a different route. Shetland News currently has over 440 supporters who are all making small voluntary financial contributions. All funds go towards covering our cost and improving the service further.
Your contribution will ensure Shetland News can: –
Bring you the headlines as they happen;
Stay editorially independent;
Give a voice to the community;
Grow site traffic further;
Research and publish more in-depth news, including more Shetland Lives features.
If you appreciate what we do and feel strongly about impartial local journalism, then please become a supporter of Shetland News by either making a single payment or monthly subscription.
Support us from as little as £3 per month – it only takes a minute to sign up. Thank you.
Support Shetland News