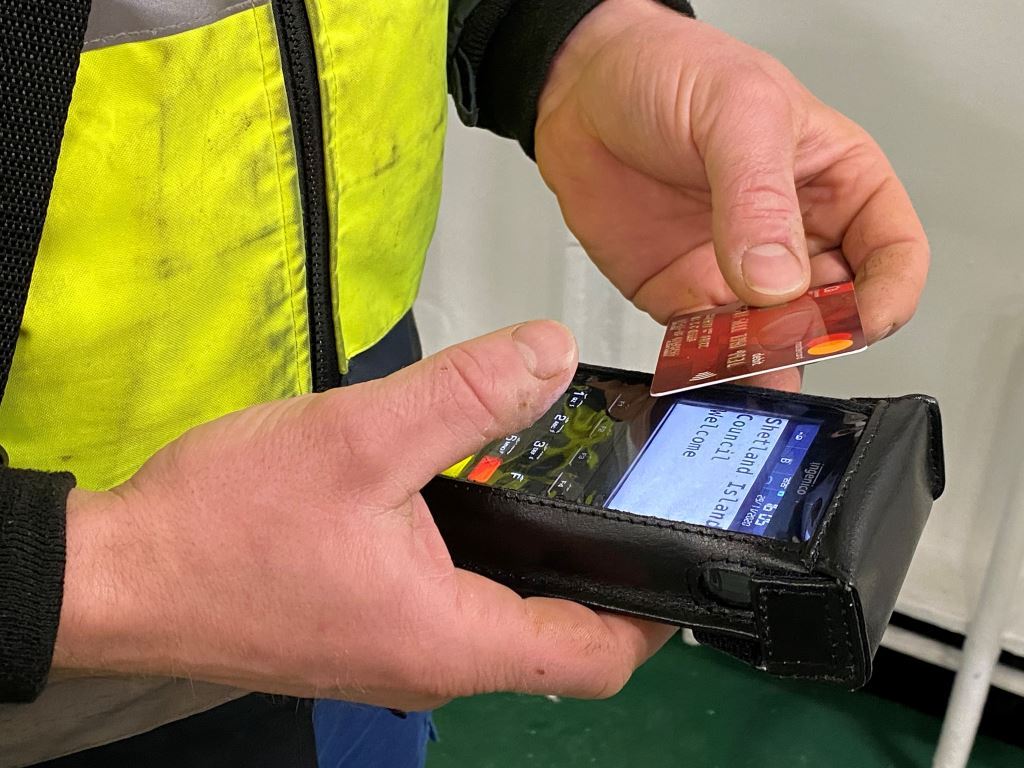 SHETLAND Islands Council is trialling a card payment system on the Bressay ferry starting from Monday.
A debit or credit card payment option will be offered on board the MV Leirna allowing passengers to pay by contactless card, smartphone or using chip and pin.
Other payment options, including cash, cheque or account card, will continue to be available, the local authority said.
It is planned to roll card payments – something councillors and officials have been keen to introduce for several years – out across other SIC ferry service routes in the coming months.
The plans were delayed as a result of the Covid-19 lockdown earlier this year.
The payment system is designed to accept payments during any point of the ferry journey, but for the time being some payments need to be processed near ferry terminals where a wi-fi network is available. That includes payments using young people's account cards, and the use of Apple Pay or Android Pay.
Passengers are also advised that once the ferry has left the terminal there is a maximum transaction value of £50.