PUBLIC health officials are hoping that newly announced changes to Covid testing and isolation requirements will help to ease pressure on the local Test and Protect team.
NHS Shetland's interim director of public health Dr Susan Laidlaw said contact tracers and testing staff have been kept busy amid a sharp rise in the number of Covid cases in the last fortnight.
There have also been delays with local people getting PCR test results processed in Glasgow, with some waiting up to five days in isolation.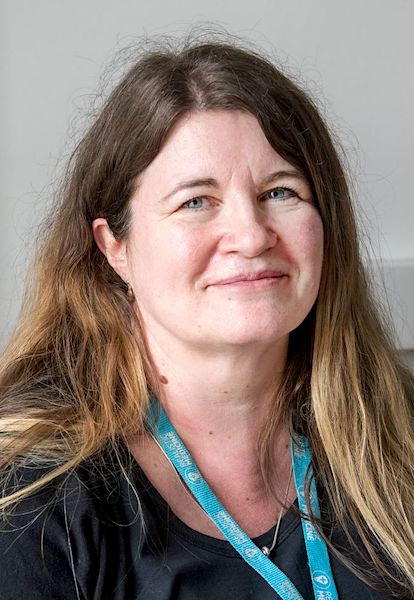 Hundreds of people in Shetland are currently isolating through positive cases and contacts.
First minister Nicola Sturgeon confirmed on Wednesday that people without symptoms will no longer have to take a PCR after returning a positive lateral flow result – hopefully easing pressure on local testing staff.
The minimum isolation period for positive Covid cases will also reduce from 10 days to seven, while adults who are close contacts will no longer have to isolate if they are fully vaccinated – although they will have to take daily lateral flow tests for a week.
More detailed information on the changes can be found here.
Dr Laidlaw said during a media briefing on Wednesday afternoon that the hope is that the changes will help to bring things "back down to a manageable level" for testing staff and contact tracers.
"The demand on the contact tracing teams is really high, so the announcements that have been made (…) by the first minister will hopefully alleviate some of that pressure for our teams," she said.
At the moment priority PCR tests, which are more sensitive than lateral flow devices, are dealt with at the local laboratory in Lerwick.
Priority people include health and care staff, hospital patients and those with clinical needs. Other tests are sent to Glasgow.
But more PCR tests should now be able to be done locally as a result of the new changes, which should make for quicker turnaround times.
With the changes kicking in today (Thursday), Dr Laidlaw said the health board had been awaiting clarity on what happens to people currently in the middle of isolation.
She stressed, though, that anyone with Covid symptoms still must isolate and request a PCR test.
Those without symptoms who have a positive lateral flow should also register their result on the government website, which will then kick off the contact tracing process.
Emphasising the impact isolation and tracing is having in Shetland, Dr Laidlaw said the average positive case has at least four to five contacts.
A total of 24 new cases were reported in Shetland yesterday – meaning that around 100 people may have been affected in one day alone.
"If you multiply that by 10 times, that's quite a lot of contacts," Dr Laidlaw said.
"It's definitely in the hundreds that we've got."
Meanwhile walk-in Covid vaccination and booster clinics are being held at the Gilbertson Park in Lerwick over the coming days.
Today (Thursday) walk-ins will run from 11.30am to 6.30pm.
On Friday and Saturday it will be open between 9.30am and 4.30pm.
Become a supporter of Shetland News
Shetland News is asking its many readers to consider start paying for their dose of the latest local news delivered straight to their PC, tablet or mobile phone.
Journalism comes at a price and because that price is not being paid in today's rapidly changing media world, most publishers – national and local – struggle financially despite very healthy audience figures.
Most online publishers have started charging for access to their websites, others have chosen a different route. Shetland News currently has over 530 supporters who are all making small voluntary financial contributions. All funds go towards covering our cost and improving the service further.
Your contribution will ensure Shetland News can: –
Bring you the headlines as they happen;
Stay editorially independent;
Give a voice to the community;
Grow site traffic further;
Research and publish more in-depth news, including more Shetland Lives features.
If you appreciate what we do and feel strongly about impartial local journalism, then please become a supporter of Shetland News by either making a single payment or monthly subscription.
Support us from as little as £3 per month – it only takes a minute to sign up. Thank you.
Already a supporter? Sign in to hide this message.