A COUNCILLOR has claimed Bressay has "without question" been left out of recent debate and discussion on the prospect of fixed links in Shetland.
Stephen Leask, who represents Lerwick North and Bressay, alleged that while Unst, Yell and Whalsay get plenty of publicity around the "need" for fixed links, his own island constituents are "more disadvantaged" through a lack of amenities.
Meanwhile Bressay Community Council chairman Alistair Christie-Henry said also he felt the island community has been "forgotten about".
Their comments come ahead of an online discussion event this weekend which will examine the interest in fixed links – tunnels or bridges – for Shetland.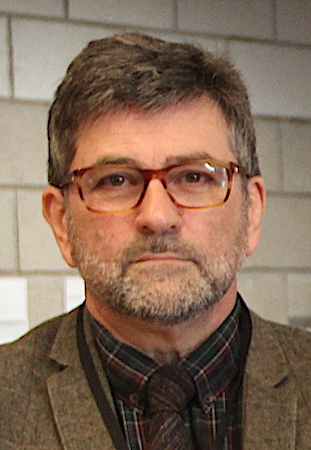 Islanders, including people in Bressay, have been invited to the Tunnel Vision event as fixed links continue to remain high up the political agenda.
Despite a controversial bridge to Bressay – an island thought to have a population of around 350 – being proposed and worked on many years ago, more recent discussion has tended to centre on the North Isles and Whalsay.
But in response to Leask's concerns, chairman of the council's transport committee Ryan Thomson reiterated that Bressay "should be seeking a fixed link" – alongside Unst, Yell and Whalsay.
Thomson added that he will seek to "firm up" council policy on fixed links in the coming months.
Leask highlighted that Bressay residents are without services like a school, a nursery or larger shops due to the island's close proximity to Lerwick.
At seven minutes, the ferry journey to Bressay is the shortest scheduled inter-island journey on the timetable. A passenger return ticket costs £6 but ten multi-journey tickets are available at a discounted price of £25.
Costly plans for a bridge between Lerwick and Bressay were drawn up by Shetland Islands Council in the 2000s but they ultimately fell through.
As part of what was dubbed a "fiasco" the council agreed to pay Lerwick Port Authority £4.8 million in an out of court settlement after it was forced to stop dredging work in 2005.
Dredging of the north entrance to the harbour would have affected the SIC's plans for the bridge.
The council had already spent almost £2.3 million on the bridge project prior to the settlement with the port authority being reached.
Leask claimed you "never hear a peep" from some local politicians about the fact there has been a "lot of work done on surveys, costs, exploratory core samples and road layouts for Bressay".
"It seems I have to remind some that Bressay exists," he added.
But Leask did say he sees the benefits of a fixed link between Unst and Yell – and suggested it could potentially see the islands' school and health centres merge.
"I do feel the link between Unst and Yell would be essential for private industry and jobs, but for me the focus and priority should be on our island communities and their wellbeing and sustainability," he added.
Christie-Henry, meanwhile, echoed Leask's views and believed the "vast majority" of the island were now in favour of a fixed link.
He described those who opposed the bridge plan at the time as a "very vocal minority".
The community council chairman also said the "cost of our ferry service has dramatically increased" over the years and used the example of families having to take the ferry to Lerwick for nursery.
In response to Leask's concerns North Isles member Thomson said it was now important to establish a system where the council can understand individual needs and costs for fixed links for islands.
"It's also important to establish a change of direction around fixed links, and a firming up of council policy around fixed links, which is why I will be putting forward a notice of motion to change council policy in March so there is no ambiguity, and we know precisely what policy is," he said.
"We need to establish business cases, cost implications, and strategies for making this happen for all four islands.
"The noise around fixed links for Unst, Yell and Whalsay is perhaps louder, but the noise comes from the communities, and the politicians that represent those communities.
"Bressay continues to be one of the four islands where a fixed link is required, noise or not."
It comes as former Shetland youth parliamentarian Jonathan Dorrat launches a campaign for the Scottish Government to include ferries in its scheme to provide free bus travel to under 22s.
More information on the campaign can be found here.
Both Leask and Thomson backed the campaign, with the latter saying the Leirna is effectively a bus for Bressay residents who need to travel to Lerwick for essential services.
Meanwhile Beatrice Wishart MSP and Alistair Carmichael MP will host the online Tunnel Vision event on Saturday at 2pm.
The event will also be streamed live on Facebook and YouTube.
Become a supporter of Shetland News
Shetland News is asking its many readers to consider start paying for their dose of the latest local news delivered straight to their PC, tablet or mobile phone.
Journalism comes at a price and because that price is not being paid in today's rapidly changing media world, most publishers – national and local – struggle financially despite very healthy audience figures.
Most online publishers have started charging for access to their websites, others have chosen a different route. Shetland News currently has over 540 supporters who are all making small voluntary financial contributions. All funds go towards covering our cost and improving the service further.
Your contribution will ensure Shetland News can: –
Bring you the headlines as they happen;
Stay editorially independent;
Give a voice to the community;
Grow site traffic further;
Research and publish more in-depth news, including more Shetland Lives features.
If you appreciate what we do and feel strongly about impartial local journalism, then please become a supporter of Shetland News by either making a single payment or monthly subscription.
Support us from as little as £3 per month – it only takes a minute to sign up. Thank you.
Already a supporter? Sign in to hide this message.