STAFF at NHS Shetland are embarking on the mammoth task to vaccinate up to 6,000 islanders between now and 23 December.
As part of the accelerated Covid vaccination programme, the health board aims administer the booster jab to all eligible over 18-year-olds, as well as first doses to 12 to 15 years olds, and a second dose of the vaccine for 16 and 17 year age group.
Vaccination clinics at Gilbertson Park will run every day apart from Sunday until 23 December. People are asked to book an appointment online via https://vacs.nhs.scot/csp but there is also a drop-in facility available. Clinics will restart on Wednesday 5 January 2022.
Clinics run Mondays to Saturdays 9.30am to 7pm (5pm on Saturday), with a slightly later start of 11.30am on Tuesdays and Thursdays. There is no clinic on Sunday.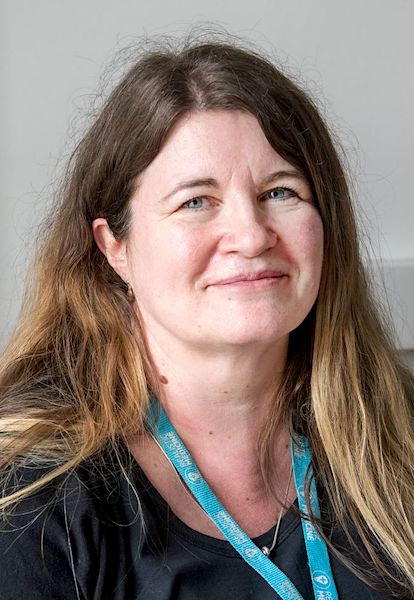 Interim director of public health Dr Susan Laidlaw said the national online portal was working well locally, and those aged 18 to 29 would also be able to book their appointments over the coming days.
"We try to do this as quickly as we can and get people protected, but also to give our vaccination team a break over Christmas and the New Year because they have been working incredibly hard," she said.
"For most people it is by far the best to use the online portal to get an appointment that suits them, but there are some people who can't use online and can't get access, so now we also have capacity for walk-in at any clinic that we do at Gilbertson Park."
"We got capacity for everybody (…) but we are well aware that not everybody will get it, and there will be some people who will be vaccinated after Christmas, but the majority of people will get through this.
"It is worth to say that anybody who tests positive has to wait for four weeks until they can get their appointment, and please do not attend if people have Covid symptoms. They need to isolate and get a PCR test."
Dr Laidlaw added that those living on the islands should contact their GP surgery for vaccination appointment.
She said that Covid numbers in the isles were fluctuating after a high a few weeks ago, with 11 new cases added to the total today.
NHS Shetland chief executive Michael Dickson added that it was still unclear what impact the Omicron variant would have on the islands and NHS Shetland's ability to deliver services.
The measures put in place over recent days including the latest advice on limiting social contacts were all to reduce the spread of the highly transmissible variant and the impact that could have on health and care services.
With people now required to self-isolate for 10 days after a positive Covid test result in their household, the likelihood of staff being unable to go to work has increased dramatically.
Dickson said: "We have got to prepare for every eventuality, but we of course hope that the impact of this won't be as stark as what we have seen."
Laidlaw added: "While previously [measures] were reactionary, this now is precautionary, and we are trying to get ahead of things so that we can control things a bit better.
"Even if it is just a mild illness [through Omicron], if it is very transmissible and lots of people get it, a tiny percentage of people do become severely ill will need hospital treatment.
"For us even a small number of people who need to be in hospital has a big effect on our services."
For any further queries the vaccination team can also be reached via email  shet.vaccination-team@nhs.scot or telephone 01595 743319.
Become a supporter of Shetland News
Shetland News is asking its many readers to consider start paying for their dose of the latest local news delivered straight to their PC, tablet or mobile phone.
Journalism comes at a price and because that price is not being paid in today's rapidly changing media world, most publishers – national and local – struggle financially despite very healthy audience figures.
Most online publishers have started charging for access to their websites, others have chosen a different route. Shetland News currently has over 520 supporters who are all making small voluntary financial contributions. All funds go towards covering our cost and improving the service further.
Your contribution will ensure Shetland News can: –
Bring you the headlines as they happen;
Stay editorially independent;
Give a voice to the community;
Grow site traffic further;
Research and publish more in-depth news, including more Shetland Lives features.
If you appreciate what we do and feel strongly about impartial local journalism, then please become a supporter of Shetland News by either making a single payment or monthly subscription.
Support us from as little as £3 per month – it only takes a minute to sign up. Thank you.
Already a supporter? Sign in to hide this message.