SHETLAND's high number of Covid infections is likely to continue as society adapts and learns to live with the virus, according to the local health board.
Over the last seven days NHS Shetland recorded more than 500 newly confirmed cases resulting in widespread disruption – with hundreds isolating on a daily basis.
Today's figures, just published, added a further 71 cases to the tally. According to the statistics Shetland's incidence rate of 2,413 cases per 100,000 population remains three times the national average.
The high number of local cases appears to be down to a combination of comparatively more people taking lateral flow tests and recording the results, as well as not as many folk not keeping to the Covid guidance as strictly as they used to.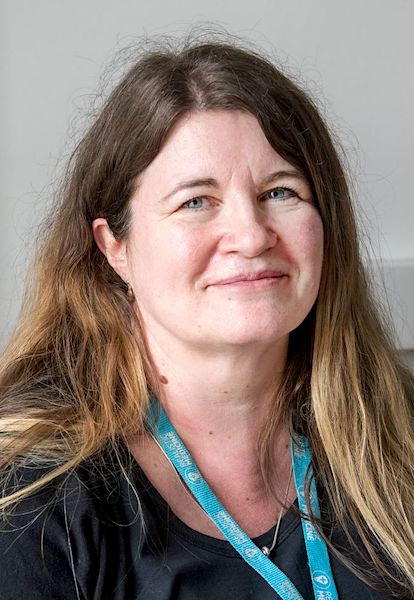 Interim director for public health Dr Susan Laidlaw said the challenge at this stage in the pandemic was to strike the right balance "between protecting a relatively small number of vulnerable people who might get very ill and the rest of the population wanting to get back to normal".
She said the high number of cases is "frustrating" as everybody would like to see less disruption to people's lives, though the hope is that the number of cases would go down in spring and towards summer.
Speaking to Shetland News on Friday she stressed that most people who got infected with Covid only had mild symptoms, if any at all.
"For most people it [Covid] is like a cold," Dr Laidlaw said. "It has been described as a 'bad cold' or a 'cold', or as 'nothing much', and a lot of people have no symptoms whatsoever."
She added: "There are still people who are vulnerable and will end up in hospital and be very ill, but those numbers are far lower than before we had the vaccine.
"Vaccination does protect most people from getting seriously ill, so most people, with some precautions, can get about their usual business.
"And for people who are very vulnerable, there are risks from all sorts of things not just Covid (…).
"The other advantage that we have now, which we didn't have before, is that there is treatment available."
She said the current situation was pointing toward a 'new normal'. She said: "I think that is what it is moving towards.
"Usually there are lots of other viruses circulating – we haven't seen a lot of flu for example, but the biggest concern is that there is another variant."
Meanwhile it looks as though all remaining Covid restrictions, including those on self-isolating, are due to be lifted in England at the end of this month. Dr Laidlaw said it is not known yet how Scotland would respond to the change in policy.
NHS Shetland will have to wait until it receives new guidance on self-isolating and testing from the Scottish Government.
Referring to the heath board itself a NHS Shetland spokesperson said that throughout the pandemic "members of staff have needed to isolate at times but with excellent access to testing and observed infection control measures in place, our various services have continued to be delivered".
"We're extremely grateful to our staff for their hard work, dedication and flexibility during what has been a very busy and demanding time for the NHS as a whole," they added.
"We continually review staffing levels to ensure we deliver the highest possible level of care."
The spokesperson added that it would "continue to encourage members of the community to take lateral flow tests and to adhere to the guidance to help reduce the spread".
---
Meanwhile the vaccination rollout for five to 11 year olds will get under way in the next two months. Clinics will be held in health centres rather than the dedicated vaccination clinic at the Gilbertson Park games hall.
Children will be given two smaller doses 12 weeks apart. The aim is to hold clinics on Saturdays and possibly during school holidays, and parents will be informed.
Become a supporter of Shetland News
Shetland News is asking its many readers to consider start paying for their dose of the latest local news delivered straight to their PC, tablet or mobile phone.
Journalism comes at a price and because that price is not being paid in today's rapidly changing media world, most publishers – national and local – struggle financially despite very healthy audience figures.
Most online publishers have started charging for access to their websites, others have chosen a different route. Shetland News currently has over 540 supporters who are all making small voluntary financial contributions. All funds go towards covering our cost and improving the service further.
Your contribution will ensure Shetland News can: –
Bring you the headlines as they happen;
Stay editorially independent;
Give a voice to the community;
Grow site traffic further;
Research and publish more in-depth news, including more Shetland Lives features.
If you appreciate what we do and feel strongly about impartial local journalism, then please become a supporter of Shetland News by either making a single payment or monthly subscription.
Support us from as little as £3 per month – it only takes a minute to sign up. Thank you.
Already a supporter? Sign in to hide this message.