SHETLAND's sole SNP councillor says the isles should work in partnership with both his party and the Greens following their power sharing agreement.
Robbie McGregor said he was "delighted" that a deal was struck.
The agreement still needs to be ratified by members of the Scottish Green Party.
The party will hold an extraordinary general meeting on Saturday on the matter.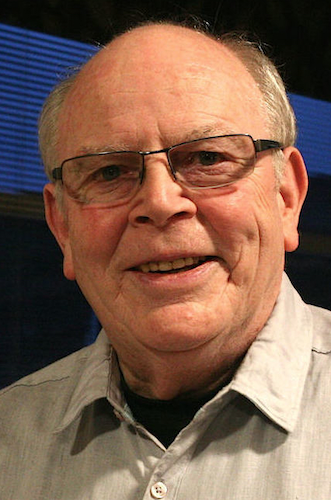 The deal would see the SNP – which does not have a majority of seats in the Scottish Parliament – and the Greens work together on certain issues, although some subjects like aviation policy will allow divergence.
It will also see the Greens have two ministers in the Scottish Government.
Responding the news, McGregor encouraged Shetland to work with both parties in the months and years ahead.
It comes ahead of both parties looking to field candidates in the next local government elections in May 2022.
"The Scottish Parliament was designed to ensure that it was unlikely to have a single party with a majority," McGregor said.
"This arrangement stops short of a formal coalition and allows each party to diverge on certain items of policy.
"We now have a majority of pro independence parties in Edinburgh which will ensure that the people of Scotland will decide Scotland's future."
The councillor said it is "interesting to note that ensuring that new jobs in the renewable sector will help to balance out any future oil and gas decline in Shetland is important to both parties".
"The deal will ensure that the Scottish budget is passed in future without difficulty so Shetland should make approaches to work in partnership with the two parties for the benefit of our islands," he continued.
Become a supporter of Shetland News
Shetland News is asking its many readers to consider start paying for their dose of the latest local news delivered straight to their PC, tablet or mobile phone.
Journalism comes at a price and because that price is not being paid in today's rapidly changing media world, most publishers – national and local – struggle financially despite very healthy audience figures.
Most online publishers have started charging for access to their websites, others have chosen a different route. Shetland News currently has over 470 supporters who are all making small voluntary financial contributions. All funds go towards covering our cost and improving the service further.
Your contribution will ensure Shetland News can: –
Bring you the headlines as they happen;
Stay editorially independent;
Give a voice to the community;
Grow site traffic further;
Research and publish more in-depth news, including more Shetland Lives features.
If you appreciate what we do and feel strongly about impartial local journalism, then please become a supporter of Shetland News by either making a single payment or monthly subscription.
Support us from as little as £3 per month – it only takes a minute to sign up. Thank you.
Already a supporter? Sign in to hide this message.