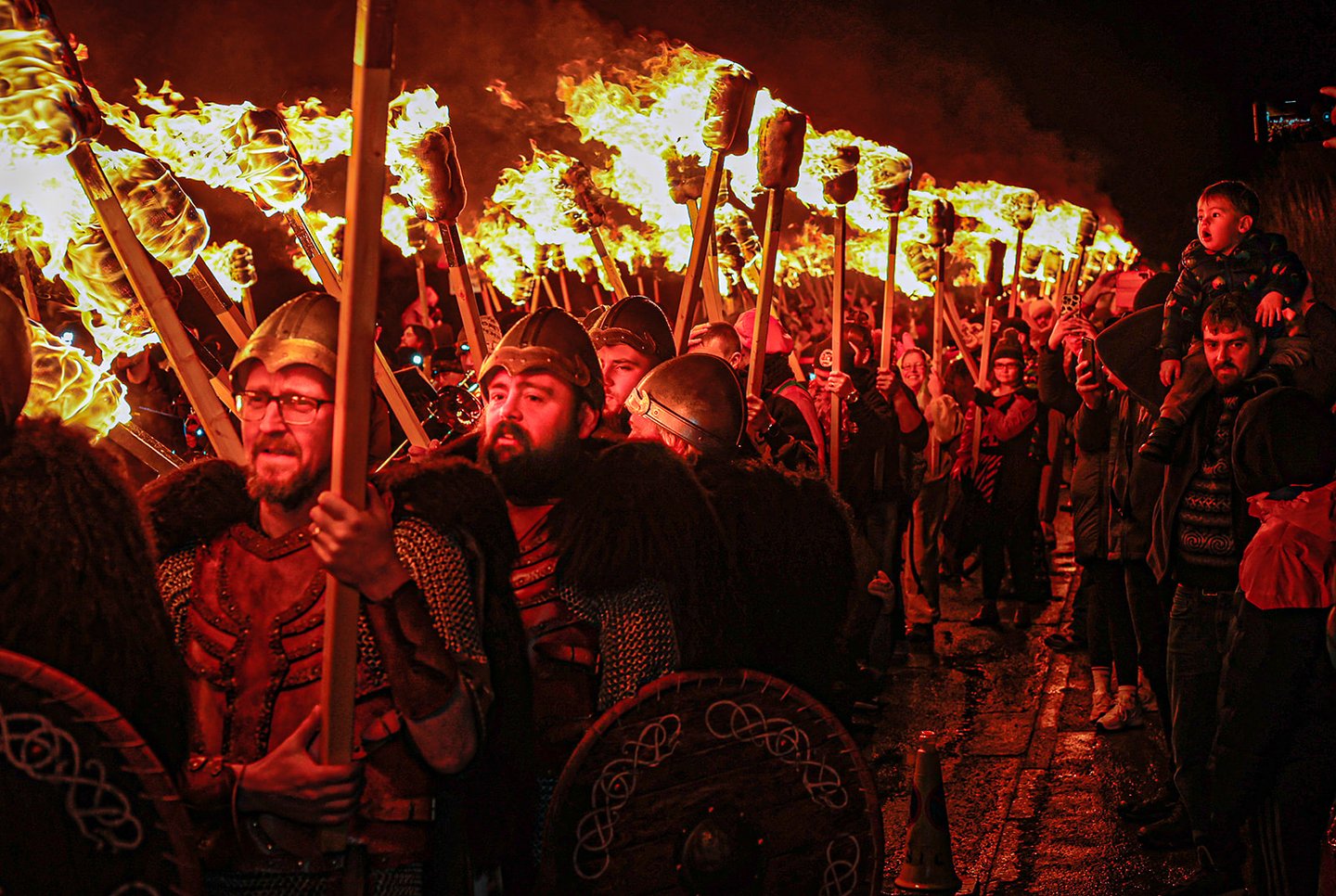 Promote Shetland's head of content Adam Civico said the organisation's reach on all social media platforms had already increased sharply after it launched a season-long fire festival campaign early in the new year.
Civico said previous live broadcasts had proved exceedingly popular and Promote Shetland's social media reach is expected to continue growing, cementing the fire festivals' status as one of the most effective tools for marketing the islands worldwide.
"Promote Shetland is excited to be able to give viewers who are unable to be there in person the opportunity to experience all the drama, fun, enjoyment, atmosphere and tradition that our fire festivals provide," he said.
"The passion among organisers, guizers and spectators alike about the return of these much-treasured events is there for all to see. Their absence has been sorely felt over the last two winters, and that is because of the way they bring communities together for nights of socialising, guizing, torchlit processions, feasting and dancing the night away."
Civico added: "The spectacle of fire festival season gives us the perfect opportunity to celebrate the huge community effort, with a coordinated multi-channel campaign.
"This should help increase valuable tourism through the quieter winter months and provide long-lasting and meaningful benefits."
VisitScotland's Shetland development manager Steve Mathieson said it was "fantastic" to welcome back the fire festivals after a three-year hiatus.
"Lerwick Up Helly Aa is an internationally-acclaimed event that attracts visitors from across the globe," he said, "while the other rural festivals that take place across the isles between January and March each year are all amazing spectacles and a great way for tourists to integrate more intimately with the activities of the individual Shetland communities."