A LOCAL accountant has scooped a national 'community hero' award.
The prize, given to Martin Tregonning, is part of the Impact Awards sponsored by UK business software firm Sage.
The Impact Awards recognise accountants and other businesses who have made an impact of the previous year.
The response to the effects of the Covid pandemic has naturally played a big part in the last year.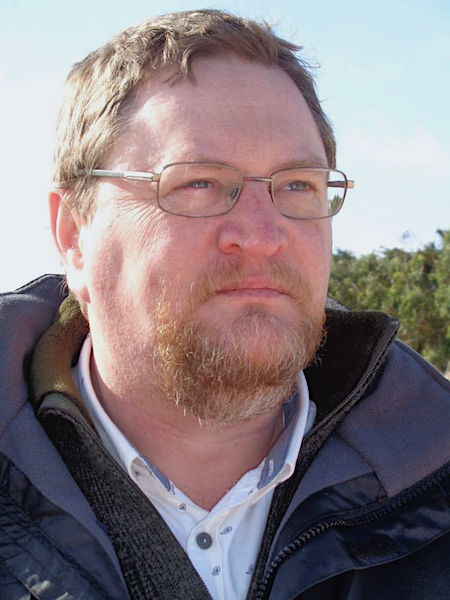 The eight awards were announced as part of a live webinar earlier this month, hosted by TV personality Fearne Cotton, and Tregonning says that he was "truly shocked" to learn that he had won the community hero award.
"I didn't particularly expect to win, even after I was shortlisted, and there was no advance warning, so I only found out the same time as everyone else watching," he said.
Tregonning says that he was initially reluctant to allow his name to go forward – in part because he did not feel he was doing any different to what any accountant would, but also because "no-one likes people who are full of themselves".
Sage director Chris Downing said: "Our community hero award celebrates the person that has provided a lifeline to their local community.
"Never has this perhaps been needed more than during the past 16 months.
"Martin went over and above what you'd expect of a community member. He is the heart and soul of what the award is about, a thoroughly deserved win."
Tregonning acknowledged that the last 16 months have been a difficult time for many local people, but he believes that he has done no different to what most people in a small community like Shetland would do.
"I had forgotten that most people don't have the advantages of living in a small community where people do support one another," he said.
"Maybe that is why my story stood out from the other entrants.
"I have received the thanks from individual clients for the work we have done over the last year, and that is nice, but it is also good to receive a recognition from within the industry.
"This award is the recognition from other professionals that you are on the right track, even if it is different to others."
Become a supporter of Shetland News
Shetland News is asking its many readers to consider start paying for their dose of the latest local news delivered straight to their PC, tablet or mobile phone.
Journalism comes at a price and because that price is not being paid in today's rapidly changing media world, most publishers – national and local – struggle financially despite very healthy audience figures.
Most online publishers have started charging for access to their websites, others have chosen a different route. Shetland News currently has over 450 supporters who are all making small voluntary financial contributions. All funds go towards covering our cost and improving the service further.
Your contribution will ensure Shetland News can: –
Bring you the headlines as they happen;
Stay editorially independent;
Give a voice to the community;
Grow site traffic further;
Research and publish more in-depth news, including more Shetland Lives features.
If you appreciate what we do and feel strongly about impartial local journalism, then please become a supporter of Shetland News by either making a single payment or monthly subscription.
Support us from as little as £3 per month – it only takes a minute to sign up. Thank you.
Already a supporter? Sign in to hide this message.