NEW replacement freight boats on the Northern Isles ferry route could include extra space for passengers to help with capacity in peak times and dry dock periods.
Work on replacement cargo ships is ongoing and members of Shetland's external transport forum heard on Thursday that an option being explored for one or more of the vessels is "freight plus".
This would include the ability to carry 200 passengers in 60 cabins, with some pods, reclining seats and a combined bar/restaurant.
The other vessel design option being looked at is a freight only vessel which would only include space for 12 drivers in single berth cabins.
Transport Scotland's Richard Hadfield said that new designs would result in a vessel longer and wider than the current freight ships Helliar and Hildasay.
He said there could be a 40 per cent increase in lane metres, and it would be faster too – with a 14-hour passage south potentially reducing to 10 hours.
Hadfield said that there is a plan to use dual fuel, which would include LNG (gas) and reduce carbon emissions by 25 per cent.
He said that due to a "global maritime" issue around technology for this type of ship net zero ambitions will not be realised.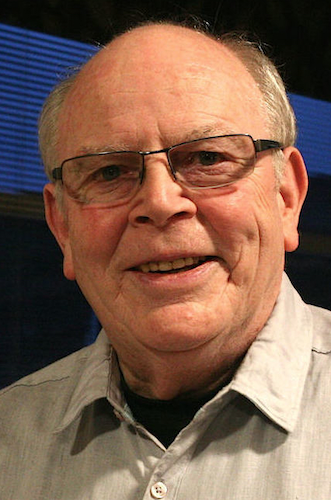 But Hadfield said the replacement ferries could be retrofitted to include alternative technology over the coming decades, such as hydrogen, before the Scottish Government's 2045 net zero target.
Designs will completed later this year following consultation with stakeholders.
An excited Councillor Robbie McGregor said he was "absolutely blown away with the freighter plus concept" and asked what the potential timescales could be.
Hadfield said that a business case could potentially be approved by the middle of 2022, with a nine-month tendering process then taking place.
The construction period then could take 27 to 30 months.
Following a question from chairman councillor Ryan Thomson, NorthLink managing director Stuart Garrett said "there will be no loss in the freight capacity" on the freight plus option as it would see the extension of the accommodation deck.
Transport Scotland's Chris Wilcock said, though, that "we do need to work those options through" – with nothing set in stone at the moment.
Part of this is to make sure there is not potential overcapacity, Wilcock said.
Capacity of the NorthLink passenger ships during the summer has been an issue which has been raised for a number of years.
Become a supporter of Shetland News
Shetland News is asking its many readers to consider start paying for their dose of the latest local news delivered straight to their PC, tablet or mobile phone.
Journalism comes at a price and because that price is not being paid in today's rapidly changing media world, most publishers – national and local – struggle financially despite very healthy audience figures.
Most online publishers have started charging for access to their websites, others have chosen a different route. Shetland News currently has over 440 supporters who are all making small voluntary financial contributions. All funds go towards covering our cost and improving the service further.
Your contribution will ensure Shetland News can: –
Bring you the headlines as they happen;
Stay editorially independent;
Give a voice to the community;
Grow site traffic further;
Research and publish more in-depth news, including more Shetland Lives features.
If you appreciate what we do and feel strongly about impartial local journalism, then please become a supporter of Shetland News by either making a single payment or monthly subscription.
Support us from as little as £3 per month – it only takes a minute to sign up. Thank you.
Support Shetland News