PEOPLE in the isles struggling with eating disorder issues will have to wait a little longer before efforts to establish a better service, including early intervention and peer support, are expected to start delivering results.
NHS Shetland is at the very early stages of implementing the recommendations of a Scottish eating disorder services review.
Newly appointed joint head of mental health Sean Doherty said he was committed to giving the issue his fullest attention, but also conceded that the current service was not reaching everybody in need and had a long way to go before it could be described as 'comprehensive'.
Doherty and Jenny Welsh, an NHS nurse who was diagnosed with anorexia in 2018, talked to Shetland News on Tuesday after a young woman, Shannon Williamson from Lerwick, spoke out about her struggles with an eating disorder condition last week.
'It's like a virus' – young woman suffering from eating disorders speaks out
Doherty said he was well aware that mental health's current case load of just six or seven patients did not match the numbers of eating disorder cases statistically expected in a community the size of Shetland.
National charity BEAT estimates that around one per cent of the population could be affected by an eating disorder condition, which would bring the local figure to between 220 and 230.
Beat also reports that the number of calls to their helpline had risen by 162 per cent during the height of the Covid pandemic last year.
"We don't have a structured pathway right now," Doherty said. "I think we have a long way to go in terms of making it comprehensive, but we definitely do provide a service to people.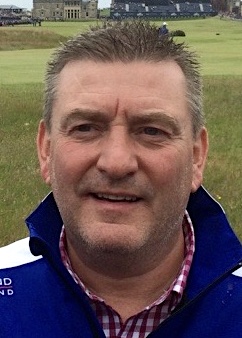 "We have access to NHS Grampian for specialist services; so there isn't not a service there," he said in response to questions from Shetland News, and added: "It is one that we are keen to develop."
NHS Shetland recently received £20,000 from the Scottish Government – with more to come in recognition that more people with eating disorder conditions are coming forward, especially because of the isolation many have experienced due to the pandemic.
Welsh said eating disorders were an issue poorly understood: "It is important to know that eating disorders can affect people at all stages of life," she said.
"There are a lot of misconceptions here, thinking it's just a small cohort of young girls affected by the condition, but we know that that is absolutely not the case.
"The number of people in Shetland struggling with eating disorders, whether it be anorexia, bulimia or binge eating, will be much higher than what people assume.
"It would be really good to develop some early intervention strategies for patients in Shetland who make that brave step to attend their GP surgery for advice."
As such she has teamed up with Doherty to bring together a cross section of health professionals, service users and third sector organisations to form a steering group to implement a new and comprehensive service.
She said she has had great support from her GP in diagnosis, monitoring and support, but recognises that there is a need for early detection, better signposting, online information and peer support networks that could be accessed by GPs, midwives, parents, carers, nurses.
Welsh added that it was important to open up about the "sensitive" issue of eating disorders and advised anyone who felt they needed support to initially contact BEAT but also to get in touch with their GP surgery.
More information about BEAT can be found on the charity's website.
Become a supporter of Shetland News
Shetland News is asking its many readers to consider start paying for their dose of the latest local news delivered straight to their PC, tablet or mobile phone.
Journalism comes at a price and because that price is not being paid in today's rapidly changing media world, most publishers – national and local – struggle financially despite very healthy audience figures.
Most online publishers have started charging for access to their websites, others have chosen a different route. Shetland News currently has over 500 supporters who are all making small voluntary financial contributions. All funds go towards covering our cost and improving the service further.
Your contribution will ensure Shetland News can: –
Bring you the headlines as they happen;
Stay editorially independent;
Give a voice to the community;
Grow site traffic further;
Research and publish more in-depth news, including more Shetland Lives features.
If you appreciate what we do and feel strongly about impartial local journalism, then please become a supporter of Shetland News by either making a single payment or monthly subscription.
Support us from as little as £3 per month – it only takes a minute to sign up. Thank you.
Already a supporter? Sign in to hide this message.