NORTHLINK has robustly defended of its decision to withdraw the 20 per cent islander discount for meals and drinks on board its passenger vessels.
The lifeline ferry operator drew the wrath of islanders last week after making the change on 1 December without any consultation or any prior warning.
But speaking at a virtual meeting of the Shetland external transport forum on Wednesday afternoon, NorthLink's managing director Stuart Garrett said the company was entirely within its rights to drop the discount which was not part of the contractual arrangement with government agency Transport Scotland.
He said the withdrawal of the discount had initially been planned for the start of the new contract on 30 June 2020 but was postponed until last week due to the pandemic.
Responding to questions from councillor Allison Duncan as to why islanders were not consulted on the move, Garrett said there was no reason for the company to consult on what represents a 25 per cent increase on the cost of meals and drinks to islanders.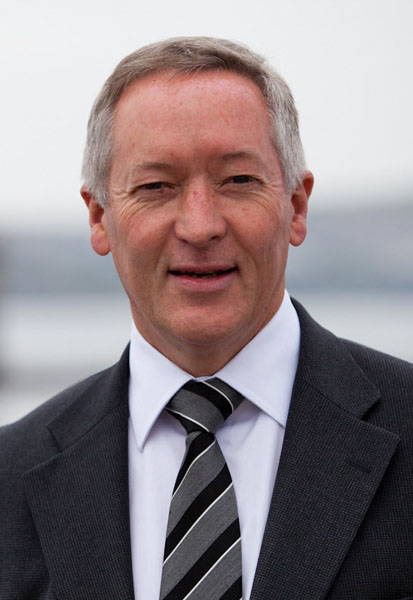 "It is a non-contracted rate. It is for us to either increase, decrease or change, and we have announced it when it was introduced," Garrett said.
He said there were no plan and no reason to review the decision. "That would defeat the purpose of introducing it," he told councillor Duncan.
A petition to reverse the decision, initiated by Northern Isles MP Alistair Carmichael, has so far gathered just over 2,500 signatures. Meanwhile, Shetland MSP Beatrice Wishart has said she would take up the issue with Scottish transport minister Graeme Dey.
Garrett added: "We had originally planned to remove the 20 per cent at the commencement of contract two, (…) we were of course in Covid restrictions at that point in time, so within contract we took the decision not to remove it at that time.
"However, as we have now moved back to business as usual – with one or two exceptions – we have taken the decision that we would remove the 20 per cent effective from 1 December 2021.
"We have removed it, it is a non-contractual offer that we introduced in 2013, originally on what was a temporary basis.
"We believe that we continue to offer both an extensive food and drink menu, very reasonably priced and it is delivered now equally for all passengers."
Garrett further said that the company was improving the service to its passengers all the time, such as the recent introduction of TV sets to all cabins, a move Garrett pointed out that could have easily been used as justification for fare increases.
Meanwhile, both Garrett and Alan McCabe of government agency Transport Scotland confirmed that the ability to book a bed in a shared cabin "will not come back any time soon".
Garrett said: "Shared cabins will remain suspended while Covid protocols are in place."
Garrett also confirmed that between 1 and 13 February next year both the Hrossey and the Hjaltland will call at Kirkwall daily on their north and southbound journeys as a replacement service for the Pentland Firth ferry Hamnavoe which will be in drydock at that time.
During this time the southbound ferry will depart Lerwick at 4.30pm while the northbound service will leave Aberdeen at 5pm.
Meanwhile, the Hjaltland is due to be in dry dock for a week between 8 and 15 January 2022, while the Hrossey is out of service from 26 February until 12 March.
Become a supporter of Shetland News
Shetland News is asking its many readers to consider start paying for their dose of the latest local news delivered straight to their PC, tablet or mobile phone.
Journalism comes at a price and because that price is not being paid in today's rapidly changing media world, most publishers – national and local – struggle financially despite very healthy audience figures.
Most online publishers have started charging for access to their websites, others have chosen a different route. Shetland News currently has over 520 supporters who are all making small voluntary financial contributions. All funds go towards covering our cost and improving the service further.
Your contribution will ensure Shetland News can: –
Bring you the headlines as they happen;
Stay editorially independent;
Give a voice to the community;
Grow site traffic further;
Research and publish more in-depth news, including more Shetland Lives features.
If you appreciate what we do and feel strongly about impartial local journalism, then please become a supporter of Shetland News by either making a single payment or monthly subscription.
Support us from as little as £3 per month – it only takes a minute to sign up. Thank you.
Already a supporter? Sign in to hide this message.