SHETLAND's high rate of confirmed Covid cases may be attributed to more people taking lateral flow tests – as well as some folk not keeping to guidance as strictly as they used to.
A total of 79 cases were reported in Shetland yesterday (Tuesday), as well as one death. Today a further 69 were included in government figures.
NHS Shetland said there may be a number of possible reasons behind the continued rise.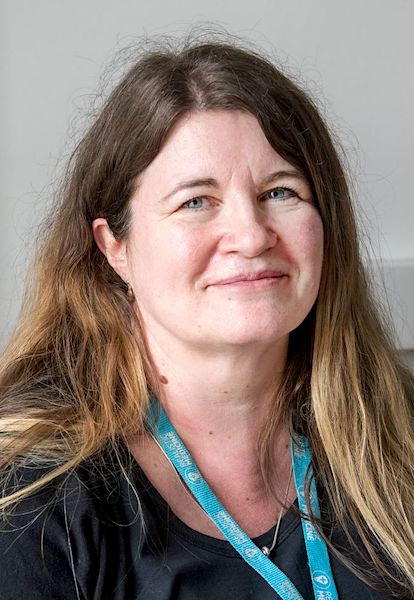 Interim director of public health for NHS Shetland Dr Susan Laidlaw explained: "There are a number of possible reasons why we are seeing a continuing increase in numbers that are not in line with other parts of Scotland.
"We know that nearly all of our 79 cases reported yesterday were identified through lateral flow tests, a far higher proportion compared to other areas.
"This suggests that people in Shetland are being conscientious about taking lateral flow tests and are reporting the results.
"However, at the same time, people may not be adhering to the guidance to help reduce the spread in the community in the same way that they were before. For example, wearing face coverings, social distancing and avoiding crowded areas."
Baseline guidance from the Scottish Government advises people to wear face coverings in settings such as in public buildings, try to gather in small groups if they are socialising and continue to wash hands regularly.
It is also believed that with more people spending time indoors due to the winter weather, this too may have caused an increase in the spread of the virus.
NHS Shetland said cases in Shetland are being reported in all age groups, but the rate in primary school aged children is reducing.
Dr Laidlaw added: "As we have said before, on a population level, our high vaccination rates are helping to protect the most vulnerable people from serious illness.
"However, like any vaccine, the Covid vaccines are not 100 per cent effective, so we still need to reduce the spread of the virus.
"It is also important to remember that children aged 5-11 who are at higher risk, have only just started being vaccinated, and it will be another few weeks or months before they are fully benefiting from the vaccine."
With an increase in cases, a large number of people have also been identified as contacts.
People are being asked to remember that the recommended isolation period for contacts is still 10 days.
But if people are either under 18 and four months or fully vaccinated, and have negative lateral flow test results and no symptoms, then they can be exempted from the 10-day period.
"However, if you are exempted you can still spread the virus, so you must adhere to all the usual guidance and the additional guidance for ending isolation early," a health board spokesperson said.
"The same applies to people who have Covid. Although you may be able to end isolation early with negative lateral flow tests, you could still be infectious and need to be especially careful."
Dr Laidlaw also said that vaccination continues to be the best way to prevent serious illness, and it "does appear to help with preventing the spread".
"If you have not had all your vaccines, please go and get them as soon as you can," she said.
"We are finding folk who had not quite had their booster who are now having to isolate as contacts, or who now have to wait for four weeks after testing positive and so they have to keep delaying their booster.
"Please get along to the vaccination centre as soon as you are eligible."
To register a positive lateral flow test result online, visit here [www.gov.uk/report-covid19-result] or phone 119.
To request a PCR test if you are symptomatic (and do not have a positive lateral flow) visit this link.
Drop-in vaccination clinics are continuing to be held at the Gilbertson Park every Tuesday and Thursday from 11.30am-6.30pm throughout February.
These are for booked appointments and walk-ins.
For those children aged 5-11 who are in the high-risk category, parents are being phoned with appointments for dedicated clinics at child health.
Become a supporter of Shetland News
Shetland News is asking its many readers to consider start paying for their dose of the latest local news delivered straight to their PC, tablet or mobile phone.
Journalism comes at a price and because that price is not being paid in today's rapidly changing media world, most publishers – national and local – struggle financially despite very healthy audience figures.
Most online publishers have started charging for access to their websites, others have chosen a different route. Shetland News currently has over 540 supporters who are all making small voluntary financial contributions. All funds go towards covering our cost and improving the service further.
Your contribution will ensure Shetland News can: –
Bring you the headlines as they happen;
Stay editorially independent;
Give a voice to the community;
Grow site traffic further;
Research and publish more in-depth news, including more Shetland Lives features.
If you appreciate what we do and feel strongly about impartial local journalism, then please become a supporter of Shetland News by either making a single payment or monthly subscription.
Support us from as little as £3 per month – it only takes a minute to sign up. Thank you.
Already a supporter? Sign in to hide this message.