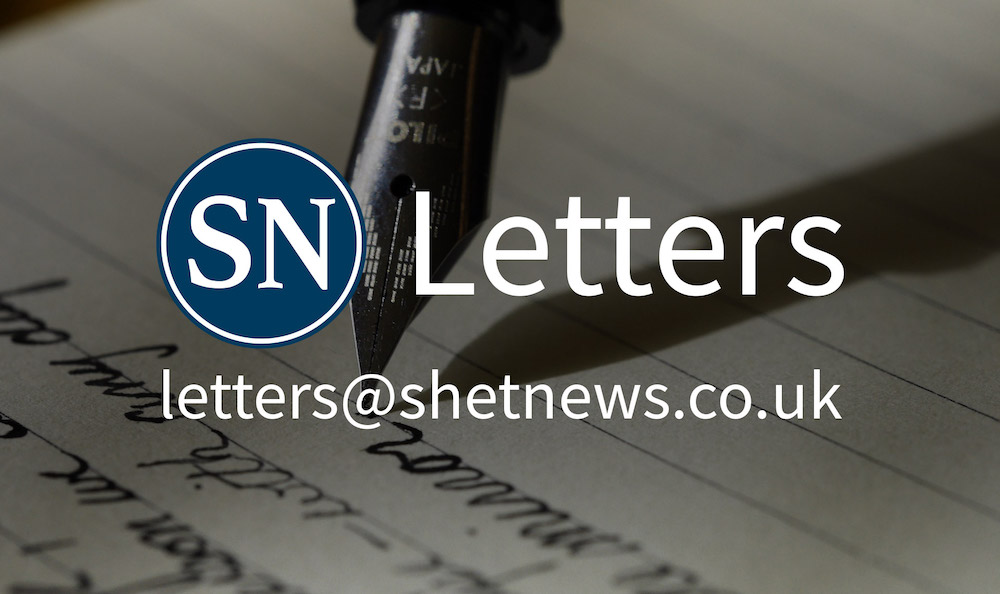 The 25 November sees the beginning of 16 days of Activism against gender-based violence against women & girls, part of the United Nation's Secretary General's UNiTE campaign by 2030 to end violence against women.
This year's theme is "Orange the World: end violence against women now!"
Public Health Scotland describe gender inequality as a "root cause of violence against women and girls", and puts forwards the unequal position of women in society as a strongly associated factor, stating "violence occurs at higher levels in societies in which men are viewed as superior…"
The Scottish Government's Equally Safe Strategy aims to prevent and eradicate violence against women and girls by seeking to deliver "greater gender equality" as promoting this is seen as likely to be effective in reducing health inequalities resulting from gender-based violence.
Shetland Island's Council may well illuminate the Lerwick Town Hall orange on the 25 November, or even from then until the 10 December, but, given that one of the main principles of UNiTE Campaign Advocacy is that "everyone in society has an important role to play in ending violence against women and girls and we all must work together across sectors to address the various aspects of violence against women and girls", perhaps councillors will want to hold a debate during the 16 days on what more needs to be done in Shetland.
One of the aspects which councillors may wish to revisit is their unconditional support for the gender inequality of Lerwick Up Helly Aa and Junior Up Helly Aa. They will now understand these as harmful contributory factors to the levels of violence against women and girls in Shetland.
Should they be in any doubt they can listen to the elephant in the room in BBC Radio Shetland's recent Speakeasy program on Gender Based Violence in Shetland.
It is probably worth saying something clearly at this point. Celebrating men and excluding women makes some men and boys feel entitled and some girls and women feel inferior, and this can lead to social problems and abuse.
So, onto the issue of minimal adjustments to Lerwick UHA, in response to a concern raised, the minimal adjustments necessary will not increase the overall numbers in Lerwick Up Helly Aa.
All the committee need to do to is to clarify that squads, including the Jarl Squad, are welcome to include all genders, that misogynistic, homophobic and transphobic acts are no more acceptable than black face, that squads wishing to disband or merge to make room for a women's squad will be supported in doing so and that the gender bar on Junior Up Helly Aa is history. Happily, there are women ready to assist there.
And so back to the concerning issue of harm. What of the girls who have asked to participate in JUHA and been told no? Lowering the age range for boys to increase numbers and widening eligibility for boys across Shetland to increase numbers reinforces the message received of: Men are not listening. You do not matter. Shut up and know your place.
What an awful lesson to learn at that age. What a bloody disgrace! What outdated nonsense. What a threat to Shetland's reputation that this is not just tolerated, but actively supported.
Those in any doubt should ask themselves why JUHA and the Anderson High School parted company. Hint: it is because schools are not meant to endorse such highly gendered exclusionary discrimination, and for good reason.
Are there men involved in Lerwick who are man enough to say enough is enough and call time on the current harmful formats?
Peter Hamilton
Sundibanks