MORE councillors have supported the idea of using a little extra from the local authority's reserves to tackle poverty in Shetland.
South mainland member Robbie McGregor said "poverty in Shetland is an insidious thing".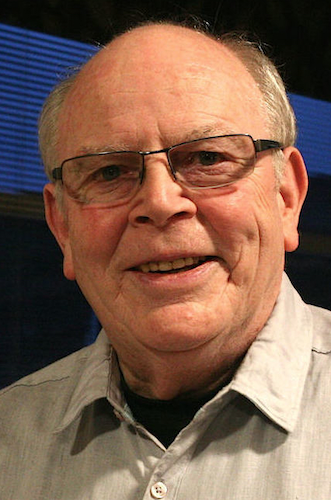 Speaking at a meeting of the council's audit committee on Wednesday, SNP member McGregor placed blame at the door of the UK Government.
He referred to a planned £20 cut in universal credit benefits, the ending of the furlough scheme and "failing to control" energy price rises.
McGregor asked "for pity's sake" whether there was room to use a little bit more of the council's reserves to tackle the issue.
The value of the council's investments stand at well over £400 million after a strong performance over the last year, but warnings have repeatedly been made that the local authority is still in an unsustainable position due to its spending.
Manson said while some headway had been made recently, he would still like to see a smaller draw from reserves.
Warnings are also regularly made over value of investments falling due to fluctuations the financial market, with the recent performance viewed as exceptional.
The council's corporate services director Christine Ferguson sought to reassure McGregor over his poverty concerns that "all these matters are in hand".
She referred to the council's Our Ambition five year plan, which lists tackling poverty and supporting vulnerable people amongst its priorities.
McGregor's view on dipping into the reserves was also backed by committee chairman Allison Duncan.
It comes after North Isles member Ryan Thomson said it would be a "dereliction of duty" not to investigate options to tap into financial reserves to address child poverty rates in Shetland.
Recent research showed that an estimated 15.8 per cent of Shetland bairns are living in child poverty.
Become a supporter of Shetland News
Shetland News is asking its many readers to consider start paying for their dose of the latest local news delivered straight to their PC, tablet or mobile phone.
Journalism comes at a price and because that price is not being paid in today's rapidly changing media world, most publishers – national and local – struggle financially despite very healthy audience figures.
Most online publishers have started charging for access to their websites, others have chosen a different route. Shetland News currently has over 490 supporters who are all making small voluntary financial contributions. All funds go towards covering our cost and improving the service further.
Your contribution will ensure Shetland News can: –
Bring you the headlines as they happen;
Stay editorially independent;
Give a voice to the community;
Grow site traffic further;
Research and publish more in-depth news, including more Shetland Lives features.
If you appreciate what we do and feel strongly about impartial local journalism, then please become a supporter of Shetland News by either making a single payment or monthly subscription.
Support us from as little as £3 per month – it only takes a minute to sign up. Thank you.
Already a supporter? Sign in to hide this message.