THE INCREASING number of Covid cases in Shetland is likely to be a "natural lag" behind the Scottish mainland, according to a leading health official.
NHS Shetland's interim director of public health Dr Susan Laidlaw said the infection is being introduced in the isles by people who have been south, or are visiting Shetland, and spreading.
Nine cases were recorded in Wednesday's Scottish Government update, while there were eight on Tuesday too.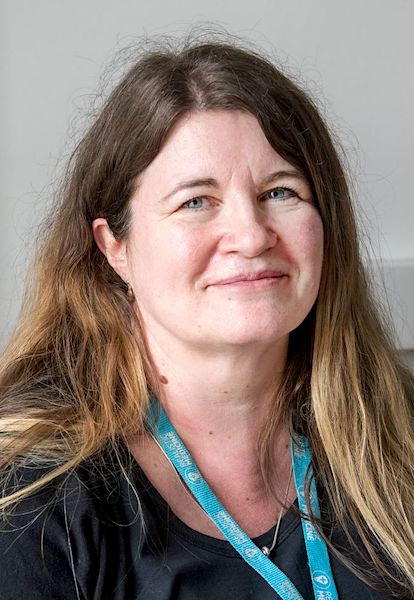 It follows a sharp spike in cases across Scotland as a whole, although that figure is now on a downward trend.
The Scottish Government is pointing to the success of the vaccination programme, and it reducing the link between Covid and hospitalisation, as restrictions ease.
"As we are in level zero and have been for a while, unlike the mainland – it is much easier for the virus to spread," Dr Laidlaw said.
"We are seeing cases where there is no obvious link to travel so the virus is probably spreading in the community now. Often people are asymptomatic and do not know that they have the infection – lateral flow tests may pick up some cases but not all.
"The patterns are very unpredictable, sometimes we see one person in a household and no one else is infected. Sometimes the whole household becomes infected, especially if there are children who are of course unvaccinated."
Dr Laidlaw said most of the local cases are within clusters in households or families, or are associated with specific social events.
"And unfortunately the more people who are involved in such events then the more people who are at risk of becoming infected if one person at that event was infectious," she continued.
"At level zero there are still restrictions on numbers who are allowed at social events – eight from four households in a private house and ten from four households in a public indoor setting.
"However, although we are seeing increasing numbers of cases, in general people have mild symptoms or none at all, especially if vaccinated. And I think vaccination is helping to prevent spread in the community because, given the numbers of contacts we are tracing, the number of cases could be much higher.
"So I think the great effort from NHS Shetland and partners, and the community, to get through the vaccination programme as quickly as possible before we got this inevitable increase in numbers is paying off."
One issue which is becoming more of a problem, however, is the increasing number of people who have to isolate and cannot work.
"This could have a big impact on business and public sector organisations including health and social care," Dr Laidlaw said.
"As announced yesterday, the Scottish Government is looking to change the requirements for isolation if contacts have had both doses of vaccine and have a negative test, which I think many people will welcome, but that is still a little way off yet.
"In Shetland we are working really hard to get as much of our population double vaccinated as quickly as we can, within the constraints of the required intervals. We do not yet know if or when we will be able to vaccinate 12-17 year olds."
Latest Scottish Government figures show that 84.2 per cent of adults in Shetland have had two doses, which is the second highest percentage of all Scottish local authority areas.
More generally across the health service things remain under "considerable pressure", Dr Laidlaw said.
With certain procedures coming to a standstill last year, there remains a backlog of work which has built up over the last 18 months.
Added to this, Dr Laidlaw said, are concerns over increases in other infections such as respiratory ones usually seen in the winter.
"The vaccination programme involves people from across the health board, and partner agencies, and they have been working incredibly hard to get through the programme, and are likely to have very little respite before the extended flu and Covid booster programmes start," she said.
"The test and protect team is also working very hard, with both the increase in cases locally and also continuing to provide support to other boards."
One other factor which continues to cause concern is long Covid – the often debilitating after-effects some people feel after being infected.
First minister Nicola Sturgeon said this week that long Covid is another reason why "we cannot be complacent about young people getting this virus" – even if they don't show initial symptoms.
Shetland MSP Beatrice Wishart also recently encouraged any constituents with long Covid to get in touch with her.
Dr Laidlaw said: "With regard to long Covid, in public health we are not seeing very much information through the reports and modelling we receive nationally, and any individual patients in Shetland are being managed through clinical services, so it is difficult to be able to comment on that just at present."
Become a supporter of Shetland News
Shetland News is asking its many readers to consider start paying for their dose of the latest local news delivered straight to their PC, tablet or mobile phone.
Journalism comes at a price and because that price is not being paid in today's rapidly changing media world, most publishers – national and local – struggle financially despite very healthy audience figures.
Most online publishers have started charging for access to their websites, others have chosen a different route. Shetland News currently has over 440 supporters who are all making small voluntary financial contributions. All funds go towards covering our cost and improving the service further.
Your contribution will ensure Shetland News can: –
Bring you the headlines as they happen;
Stay editorially independent;
Give a voice to the community;
Grow site traffic further;
Research and publish more in-depth news, including more Shetland Lives features.
If you appreciate what we do and feel strongly about impartial local journalism, then please become a supporter of Shetland News by either making a single payment or monthly subscription.
Support us from as little as £3 per month – it only takes a minute to sign up. Thank you.
Support Shetland News