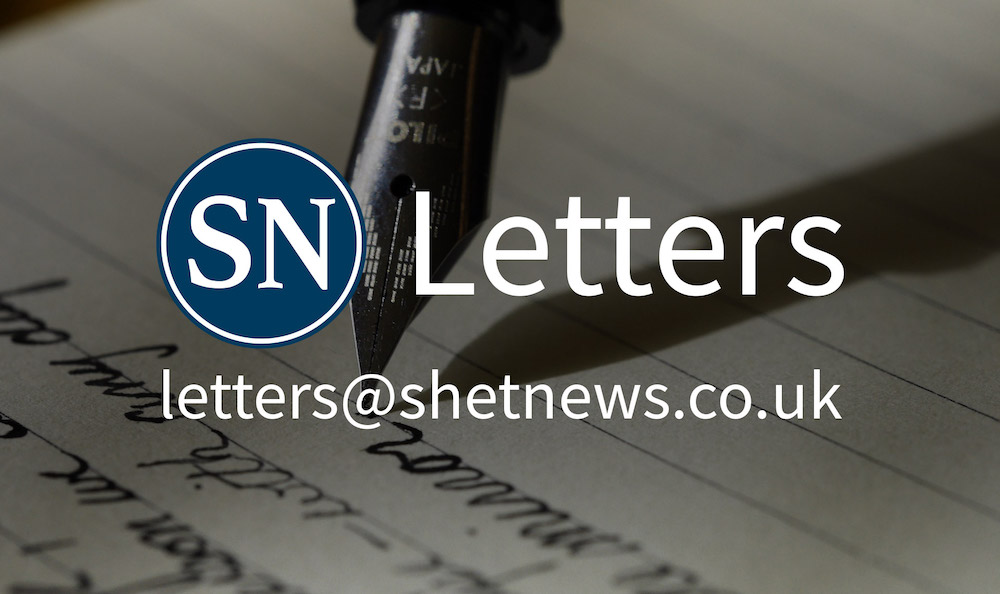 The candidates' views on many items were well trailed in the local press – some good ideas and proposals for voters to cogitate over and deliver their collective wisdom and elect councillors. So what now? Will councillors or SIC officials control and direct the way forward?
Surely the former, otherwise what was the point of having an election. Consequently the councillors should assert their rights, choose a strong assertive leader to project its collective authority over officials and governance.
Naturally all will recognise the change of guard, be guided accordingly or euphemistically spend more time with family. The shift in power would reflect the Scottish Government's desire to transfer power back down to local people and reverse centralisation.
Housing: There is a serious lack to buy, build or rent and present needs will be compounded by the influx of workers for the various projects: wind farms on-off shore, spaceports, tunnels, fish factories, tidal schemes, tunnels, Sullom Voe developments, harbours, education, accommodation for the police, hospital, NHS, and the expanding tourist trade as well as roads to connect it all up.
Are there enough planning officers to handle the workload? Perhaps the entrepreneurial Planticrubs example could be used by upgrading its concept to suit accommodation, why not, the half-moon design was used for the Nissen camps.
That in turn requires the provision of serviced plots, courtesy of the SIC. A bit of imagination, goodwill and a sympathetic planning regime could deliver power via Viking or Sullom with consideration to hydrogen/power produced at houses in remote locations.
Several YouTube websites show the construction of houses by aggregating several 40 by 8 feet redundant shipping containers – local entrepreneurs – investigate – cheaper than other alternatives, and might service rural needs more quickly and adequately than more traditional edifices.
Tourism: The opening of the cafe/accommodation unit in Whalsay is a welcome development. Could that be replicated elsewhere together with interpretation displays to service the 'Shetland Walkway' (camping bods) in places like Kergord, wind turbines, St Ninian's Isle SVTs, marinas and space centre, providing a service to and be partly financed from tour buses from cruise ships.
Funding: Various sources to be considered. Direct from the UK Government (infrastructure/levelling up etc), Scottish Government, the SIC through loans from investment funds or charitable trust, or from future Sullom hydrogen revenues.
Can the SIC levy 'developers contributions' via the planning legislation and 'gear the funds up' to make loans to locals? Could the same apply to all other companies needing labour? For Sullom Voe development perhaps hire one of the smaller redundant cruise ships as temporary accommodation?
Should any of the above fall foul (like several recently) of the Scottish planning rules straight jacket then it's worth asking if the one rule fits all from Edinburgh is appropriate for Shetland.
If so, why does Shetland have to put up with that? I wonder if decisions in Faroe have to be approved in Copenhagen. As a Mr B Johnson said recently "Time to take back control" over our own affairs and destiny. Crown Colony.
Cecil Robertson
Inverness