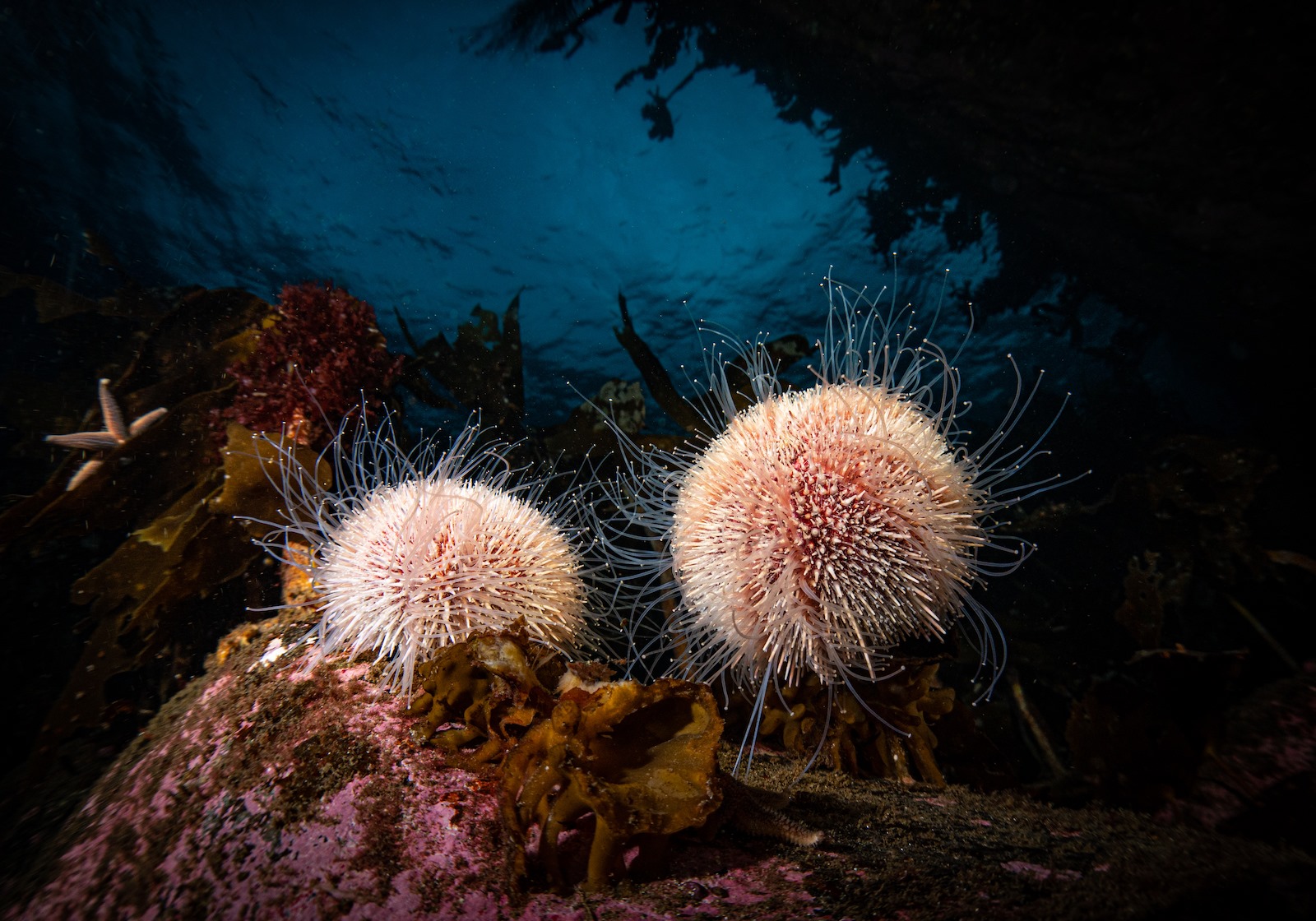 A SHETLAND photographer who specialises in taking underwater snaps has had a striking image selected for the front cover of a national nature calendar.
Billy Arthur's photo of sea urchins will front NatureScot's celebratory calendar marking Scotland's Year of Coasts and Waters.
Over 700 entries were received, with only 13 making the grade.
Arthur said he was pleased to have his image selected and for Shetland's underwater scenes to reach a wider audience.
"It's magic in the waters around our rock in the North Sea," he said.
Speaking about the picture, the photographer said: "I've always been fascinated by sea urchins and how delicate they are, it's always satisfying to find a completely intact shell when beach combing.
"They're abundant in the waters around Shetland and these two were sitting proud on a section of rocky reef – the natural twilight lit surface really made them stand out."
NatureScot chief executive Francesca Osowska said: "We were struck by the range of subjects captured – from underwater wildlife encounters to journeys through scenic waterscapes, spanning the length and breadth of Scotland, including our island treasures."